Skip to Content
Our Experienced Separation & Divorce Attorneys Can Help
When it comes to separation and divorce, Law Office of Rhon C. Reid, LLC offers positive, compassionate legal support to families in Prince George's County, MD. Our team is proficient in providing legal advice, professional guidance, and unrelenting support. Despite the difficult circumstance of divorce, you're not alone. Our legal professionals can help. Our attorneys are highly-skilled, experienced, and ready to represent you in all aspects of separation and divorce. When it comes to your assets, debts, responsibilities for children, and more, we can assist you with evaluating and dividing them. If your case is complex, that's not a problem for our expert team. Whatever the case, we'll help you successfully resolve it. Divorce may mark the end of your marriage, but it doesn't have to be the end of all things. There is so much more waiting for you on that horizon, and we'll help you see it.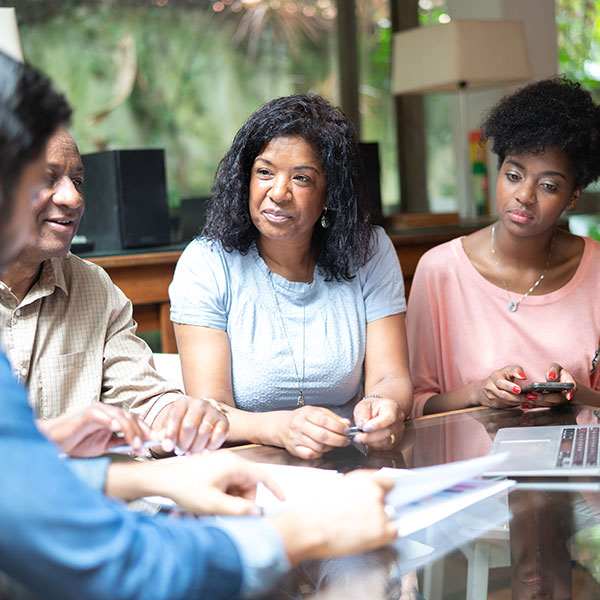 What to Expect from the Divorce Process
Our attorneys are honest and straightforward, so you'll never have to worry about being in the dark. We will always be completely transparent with you, our valued client. We offer solutions for this difficult transition by providing a wide variety of options, leaving it up to you to select the one that best suits you and your unique needs. At Law Office of Rhon C. Reid, LLC, we understand that the dissolution of your marriage is not an easy thing to navigate. But it doesn't have to so difficult as it would be to tackle on your own.
The Law Office of Rhon C. Reid, LLC, is here to assist you with your family's legal matters. Our firm believes in a pro-active philosophy and would recommend seeking counsel before initiating any significant life changes or as soon as you become aware of any potential issue.
Whether you are contemplating a divorce, or in the middle of the proceedings, our firm can provide you with sound, reasoned legal representation. The information provided herein is an overview of the divorce process.  It is not intended as legal advice.  In order to receive legal advice from the firm you will need to have an executed Retainer Agreement with the Law Office of Rhon C. Reid, LLC.
Divorce
Divorces in Maryland can be "contested", which requires adversarial proof, or they can be "uncontested" (which are usually based on a mutual and voluntary separation of one (1) year). You can also receive a divorce based on Mutual Consent with an Agreement by the parties.
Choose Law Office of Rhon C. Reid, LLC
If you or someone you know needs an experienced separation and divorce attorney, reach out to the legal professionals at Law Office of Rhon C. Reid, LLC. We provide sound legal representation to those in need of it. Although matters of separation and divorce can often be complex, whether it's because of the emotional distress or financial hardship, our attorneys can help ease some of the burden. You don't have to go through these difficult times alone. Get in touch with our legal team today and let us help you navigate through this challenging time.
Client Advocates Working for Optimal Results