Skip to Content
Estate Planning & Probate Administration
What is Estate Planning?
Estate planning is the preparation of legal documents addressing the management of your property should you become disabled or pass away. At Law Office of Rhon C. Reid, LLC, our estate planning attorneys can write wills and trusts so that assets are protected and properly distributed after death. Preparation is crucial for estate planning, as it will reduce unnecessary stress and uncertainty. Our team of estate planning attorneys and consultants is adept at forging wills, trusts, and other advance directives. Advance directives will provide direction should you become unconscious or unable to provide direction yourself. For more information about estate planning, contact Law Office of Rhon C. Reid, LLC.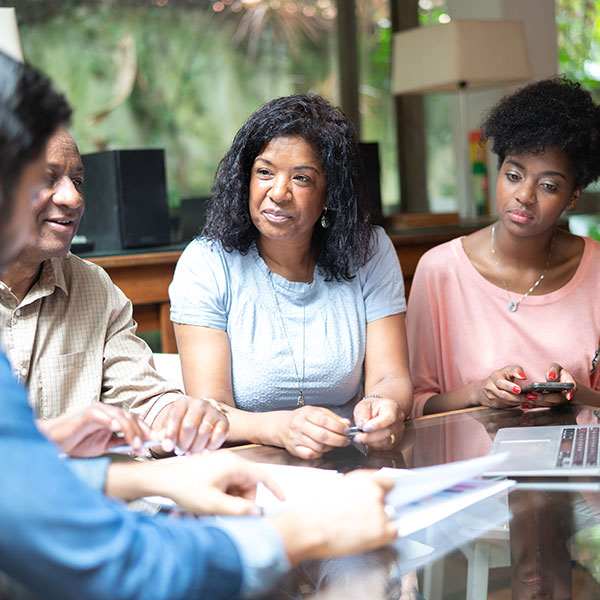 What is Probate Administration?
Probate administration is the public process of filing and validating a will in court, paying all debts and taxes of the deceased person, and dividing up his or her assets according to the will. Our probate administration attorneys focus on events occurring after someone passes away, as opposed to our estate planning attorneys who put a plan in place prior to death. Law Office of Rhon C. Reid, LLC can help you satisfy creditor claims, resolve beneficiary conflicts, and distribute assets. It is important to note that proper estate planning can help reduce the complexity and expense of probate. If you need a probate administration attorney, call us today!
Setting Up a Trust for a Minor
Law Office of Rhon C. Reid, LLC can help you provide for your children. The most common kind of trust is one that parents set up for their children or incapacitated adult relatives. These trusts are to ensure care after you are gone and until they are old enough or well enough to take care of themselves. As a parent, you can name a trustee to control finances, decide whether to sell or keep the property, and manage assets such as real estate. The trustee, usually a family member or trusted friend, will be paid a designated rate for his or her services out of the trust assets. Call Law Office of Rhon C. Reid, LLC for help setting up a trust today.
Client Advocates Working for Optimal Results